Harris Race Radios are you New Zealand AiM Data and dash Experts for motorbikes.
TFT DASH LOGGERS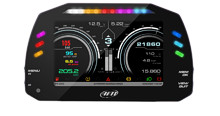 AiM MXS 1.2 The compact colour TFT dash logger for motorsports.
TFT DASHES

AiM MXS 1.2 STRADAThe compact colour TFT dash for road use.PLUG AND PLAY SYSTEMS.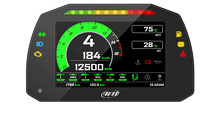 MXK10 The brand new Plug & Play Dash Logger kit specifically designed for Kawasaki Ninja ZX-10R.
LCD DASH LOGGERS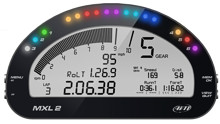 AiM MXL2The dash logger for motorsports.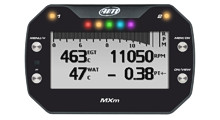 MXMThe compact dash logger.
LOGGERS


EVO4S EVO4S maintains the same connection logic of EVO4 but with a completely redesigned internal electronic board, fully compatible with the last generation of AiM dashloggers and with Race Studio 3 software.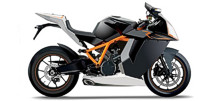 EW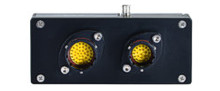 AiM EVO5EVO5 is the evolution of the traditional datalogger that, all over the years, has become a standard de facto acquisition system in a huge amount of championships.
GPS LAP TIMERS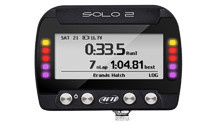 AiM SOLO 2/SOLO 2 DLThe brand new GPS lap timers
for motorsports.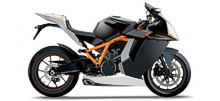 NEW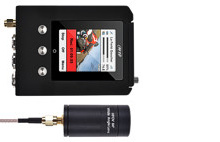 SMARTYCAM GP HD Rev. 2.2The bullet-cam designed for motorsports.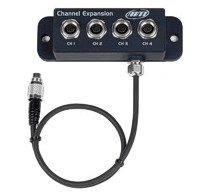 CHANNEL EXPANSIONThe compact CAN device providing virtually endless data acquisition system expansion options.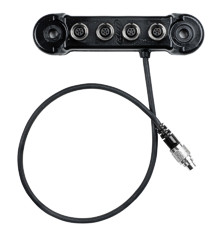 DATA HUBThe CAN connection multiplier working as an interface between AiM logger and its peripheral equipments.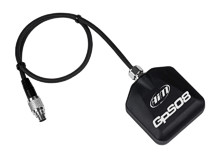 AiM GPS08 MODULEGPS08 is more precise than most of the existing GPS systems, as it has been designed to add to the Aim GPS satellite's signal the Global Navigation Satellite (Glonass) system signal.
AiM LCU-ONE LAMBDA CONTROLLER LCU-One monitors air/fuel ratio, making your engine run at its best!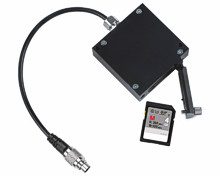 MEMORY MODULE Massive data storage for AiM loggers.

MEMORYKEY MemoryKey allows an immediate storage of data acquired by AiM loggers during test and race sessions as well as their transfer on a PC, for analysis with the powerful AiM Race Studio 2 software.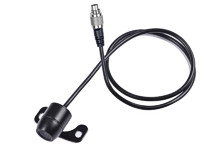 REAR CAMERATurn your dash into a rearview mirror!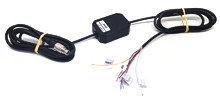 REMOTE BUTTONS INTERFACEThe remote buttons interface has been designed to make AiM MXL2/MXG/MXS/MXS Strada use easier when the system buttons can be difficult to push.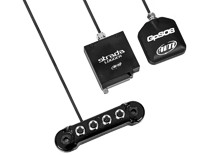 STRADA KITThe "ready to use" kit to turn any MX Strada into a full-working logger.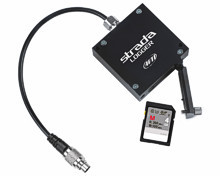 STRADA LOGGERThe logger module for Strada dashes.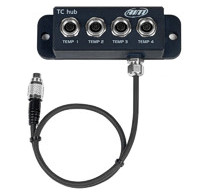 TC HUBThe thermocouples multiplier which communicates through the CAN bus, increasing the number of available channels without engaging any analog channels of the logger.
BRIDGES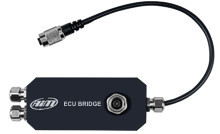 ECU BRIDGEAn interface module connecting the ECU to an AiM visor as well as to the on-board camera AiM SmartyCam HD, whenever a datalogger is not available.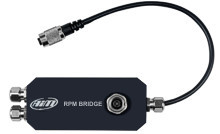 AiM RPM BRIDGEAn interface designed to allow RPM overlay on AiM SmartyCam HD videos when the car has got no ECU.
DASHES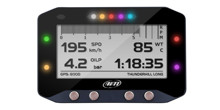 Aim GS-DASHThe display for AiM EVO4S and EVO5.
SENSORS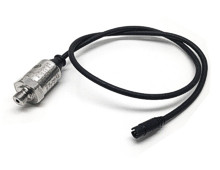 AiM SENSORS FOR BIKES
STOPWATCHES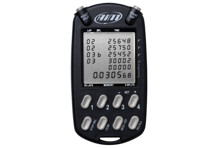 AiM MULTICHRONThe handy and versatile digital lap timer suited for any racing situation that can track up to four different racers simultaneously. See Harris Race radios your New Zealand AiM data for motorscycles.